Microblading is a semi-permanent make up technique which is done using a manual hand tool to implant pigment into the skin creating micro fine hair-like strokes, it is all about creating the best shape for each face – a totally bespoke approach for each client. It originated in China, over ten years ago. It's a very refined technique and has slowly filtered through to us in the West. It's become established over here in the last three years, but it's in the past year that it's just blown up. The results are so incredibly natural and realistic.
Microblading, unlike tattooing, is not in the deep layer of skin, but more on the surface. This is also not permanent, and the colour fades within 12 months. This procedure is ideal for someone who has lost all or some of their brows due to age, over plucking or illness. It's also a fantastic treatment if you're looking for fuller or more defined brows or a complete change of shape. There are people who are sensitive and allergic to some pigments, but in my experience this is extremely rare. I will always perform a patch or scratch test to check you are not allergic prior to the treatment. Microblading is suitable for everyone with exception women who are pregnant or breastfeeding or with severe skin conditions.
You need to be over 18.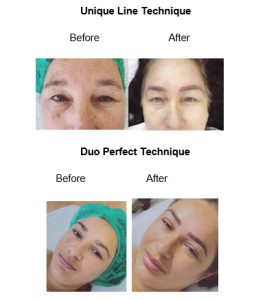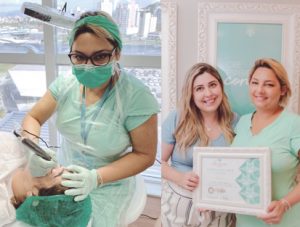 | Unique Line (including the first retouch within 30 days) | £250 |
| --- | --- |
| Duo Perfect (including the first retouch within 30 days) | £300 |
| Shadow (including the first retouch within 30 days) | £350 |
| Retouch up to 6 months | £200 |
| Home care cream | £20 |